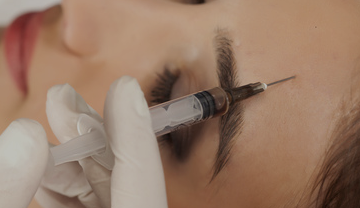 Dr. Jim MacCarthy and Dr. Anthony McCusker are members of The European College of Aesthetic Medicine (ECAM), where they undertook their training in Botulinum Toxin.
Price: €275.00 for 3 areas (Crows Feet, Frown Lines & Forehead).
Deposit: €150.00 – Credit Cards accepted.
All consultations by appointment
Please call Katie on 087 2504465 for queries and/or appointments.
Gift Cards available.

Anti-wrinkle injections work equally well for men as for women – i.e. men can expect to achieve the same results as women.
Consultations for anti-wrinkle injections are scheduled for 30 minutes. The Doctor will discuss the entire procedure with you, and advise accordingly. It is important to inform the Doctor of your medial history and also to inform him about any medication you are taking as medications which thin the blood (such as Aspirin) may increase the chance of developing a bruise at the site of the injection.
During the procedure, small volumes are injected by a needle into the muscle. The effect is usually noticed after 3 to 14 days and should last for approximately 3 months.